British automaker Bentley Motors is targeting holiday shoppers with a new collection of gift items designed to strengthen brand loyalty among enthusiasts and build up its customer base.
The collection includes large and small items for adults, children and the home that are made with the same craftsmanship as the brand's cars. This collection could help Bentley owners and enthusiasts feel more connected to the brand.
"At Bentley, we believe that everything that carries the Bentley wings also carries our reputation," said Lindsay Weaver, director of licensing and branded goods at Bentley Motors [2], Crewe, England. "Every item in our collection is designed with the same level of craftsmanship and care as our cars.
"We have brand fans and brand advocates," he said. "Our collection offers the advocates the opportunity to engage further with the brand that they already have great affinity for and gives the brand fans an alternative entry level into the brand that helps to widen and deepen our customer base.
"This collection creates an opportunity for our customers to extend beyond the car and their affinity for the brand."
Gifts for all ages
This large, new collection features an assortment of Bentley-themed items released in time for the holidays.
Items for adults included leather weekend bags and espresso cups celebrating the 10-year anniversary of Bentley's victory at Le Mans 24-hour race and a Geoffrey Parker Games backgammon set that reflects the Bentley craftsmanship.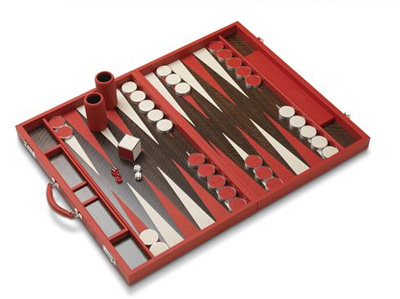 [3]
Bentley backgammon
Also, the brand included gifts for children. There are remote-control models and other toys.
"We receive lots of letters and requests from our customers who wanted to see products for the younger fans of the brand," Mr. Weaver said. "This collection has a selection of boys and girls items exclusive to Bentley, such as a scale miniature remote control model and Birkin bear."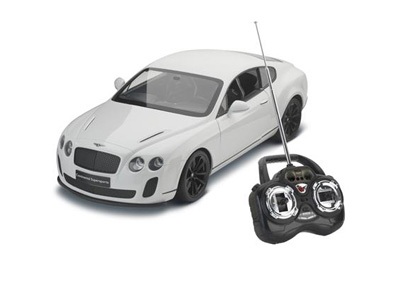 [4]
Bentley toy model 
Furthermore, there are apparel items available including ties and t-shirts.
"The number of items in the collection is rather extensive," said Ron Kurtz, president of American Affluence Research Center [5], Atlanta. "This announcement of the new items just before the holidays is a great way to draw attention to the collection and to boost sales of the items for holiday gifts.
"The collection provides a number of items that can appeal to the Bentley owner who wants to extend his or her identification and connection with the brand," he said.
More than cars
Bentley might hope to trigger car sales out of these holiday gift items in the long-term.
The gifts in the collection are specifically made for brand enthusiasts and aspirational enthusiasts, per Mr. Kurtz.
"The collection provides a number of moderately priced items for the aspirational fans of the Bentley brand and for a Bentley owner who might want to give one of the items to family or friends," he said.
Also, these products will help get the brand name more exposure.
"Bentley is able to extend its exposure and make a nice stream of revenue by licensing others to produce and market these products," Mr. Kurtz said.
Final Take
Erin Shea, editorial assistant on Luxury  Daily