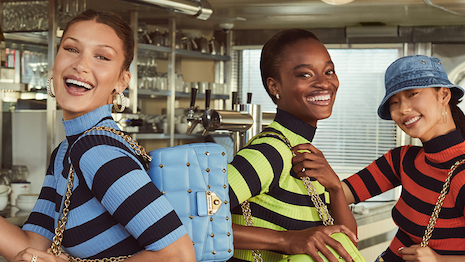 Mr. Wilmotte has had a successful relationship with Michael Kors EMEA since 2008. Image credit: Michael Kors
Global luxury group Capri Holdings has announced that Cedric Wilmotte will take over as CEO of U.S. fashion label Michael Kors, beginning April 3.
Mr. Wilmotte currently serves as the chief operating officer of Italian fashion label Versace – also a Capri portfolio brand, along with Michael Kors – and prior to that, from January and September 2022, as the brand's interim CEO. In addition, he has held senior positions at U.S. fashion labels Donna Karan and Marc Jacobs.