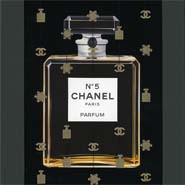 Today in luxury marketing:

Chanel No. 5 could be banned despite Brad Pitt's outstanding performance
An "EU advisory committee" compiled a list of 100 allergens found in scents that "put EU citizens at risk," and the group wants to ban tree moss, found in Chanel No. 5 and Dior's Miss Dior, according to The Cut.