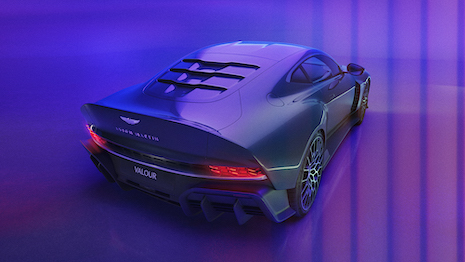 Just 110 of Aston Martin's Valour models will be made available, matching the number of years that the brand has been in business. Image credit: Aston Martin
Luxury Daily's live news for July 12:

Cristiano Ronaldo invests in Chrono24 as company reaches $1B valuation
Secondhand luxury watch retailer Chrono24 has gained the attention of 2023's highest-paid athlete.
---
EBay acquires AI-powered authentication platform Certilogo
Online retail platform eBay is strengthening its ability to validate secondhand sales in-house.
---
Fendi's first-ever beach club lands in Spain
Italian fashion house Fendi is bringing personal touches to Puente Romano Beach Resort this summer.
---
Aston Martin to launch limited-edition anniversary model
British automaker Aston Martin is ringing in a big year by releasing a retro collectible.
---