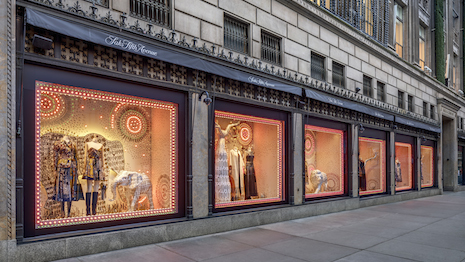 Dior Cruise 2020 collection in Saks Fifth Avenue windows in New York. Photo credit: Francis Dzikowski. Image credit: Saks Fifth Avenue
Luxury Daily's live news from Oct. 23:

3 lessons brands can learn from Greta Thunberg
While the world watched a tough, passionate 16-year-old from Sweden take on the very real and pressing issue of climate change, I kept thinking about the impact to brands.