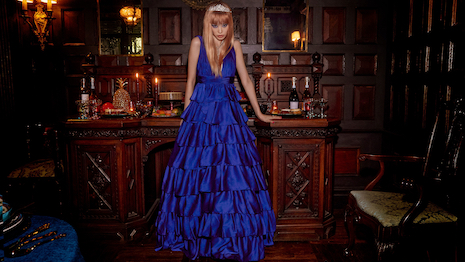 Lord & Taylor presents its new "Fall Fete" campaign. Image courtesy of Lord & Taylor
Luxury Daily's live news for Sep. 20:

Lord & Taylor modernizes in honor of its 200 year anniversary
The oldest U.S. department store chain, Lord & Taylor, has a new "Fall Fete" campaign which is the initial step towards a completely revamped digital-led image for the historic luxury retailer.
---
Redfin reports rise in all-cash offers from affluents
Affluent U.S. homebuyers are using all cash offers as their acquisition method of choice when paying for new homes.
---
Macy's eliminates unnecessary waste through increased digitalization
U.S. retail corporation Macy's Inc., owner of department store Bloomingdale's, is centering sustainability and recycling through its social purpose platform, Mission Every One.
---
Stuart Weitzman names Kim Kardashian as global ambassador
Tapestry-owned fashion house Stuart Weitzman has announced a promising partnership with billionaire influencer and media personality Kim Kardashian, who is serving as the brand's new global ambassador.
---