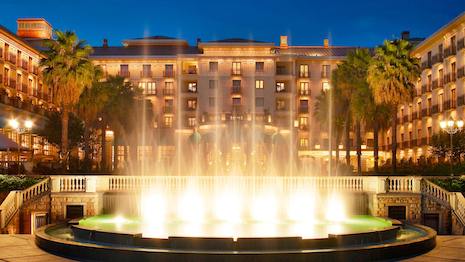 Thanks to an ongoing travel boom, Marriott International reports a solid year of growth in 2022. Image credit: Marriott International
Luxury Daily's live news for Jan. 24:

Marriott International signings up 21pc in 2022
Hotel group Marriott International is reporting a signage rate of about two deals every day last year, proving luxury's travel boom is still alive and well.
---
Capri Holdings names Cedric Wilmotte CEO of Michael Kors
Mr. Wilmotte previously held a 13-year tenure as president of Micheal Kors EMEA, where he was given credit for the brand's growth in that region.
---
Jimmy Choo releases spring 2023 campaign starring Kendall Jenner
British footwear label Jimmy Choo has released its spring/2023 campaign starring American supermodel and influencer Kendall Jenner.
---
Bremont wins $59M investment from US investors to grow watchmaking business globally
U.S. billionaire investor Bill Ackman and his Hellcat Acquisitions arm – already an investor – have bought a significant minority interest in the London-based company.
---
ReserveBar launches new website focused exclusively on canned beverages
Get Stocked aims to create a frictionless transactional process, using software to best understand each visitor's preferences, and provide corresponding content.
---