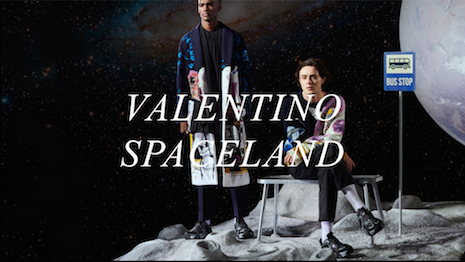 Spaced out: Valentino's Spaceland spring 2020 collection is a homage to the moon. Image credit: Valentino
Luxury Daily's live news from Dec. 10:

Valentino reaches for the moon with new menswear Spaceland collection
The space-inspired graphics are "a journey into space through contemporary aesthetics and cosmic details. The Spring 2020 collection balances spontaneous coolness and a street-sensitive attitude," per Valentino.