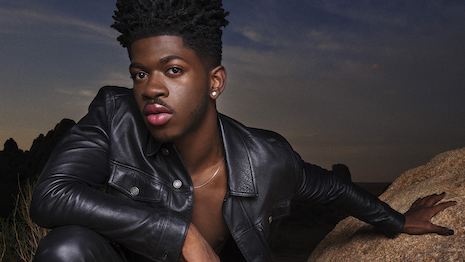 The American rapper and singer, known for challenging outdated gender norms, has been named as the brand's newest U.S. beauty ambassador. Image courtesy of YSL Beauté
Luxury Daily's live news for Aug. 29:

YSL Beauty appoints Lil Nas X as US ambassador
France's YSL Beauty is embracing authenticity, presenting global music star Lil Nas X as its freshest face.
---
Chanel Beauty fronts neutral shades in fall collection
French fashion house Chanel is giving brand fans a taste of its latest tone-on-tone cosmetics collection.
---
LVMH kicks off fashion week with co-hosted Harlem's Fashion Row event
In partnership with Harlem's Fashion Row (HFR), French luxury conglomerate LVMH Moët Hennessy Louis Vuitton will a new award in light of the late Virgil Abloh's legacy, as part of a co-hosted anniversary event slated to start off New York's biggest fashion event.
---
Neiman Marcus embraces occasion dressing in fall campaign
U.S. retailer Neiman Marcus is pushing the phrase "Live Your Luxury," championing expression in a move that signals a next step in the luxury conglomerate's overall evolution.
---
Four Seasons takes Tuscany with new luxury drive offering
Luxury hospitality group Four Seasons is celebrating the Tuscan countryside in style, with the promotion of a new experiential offering.
---