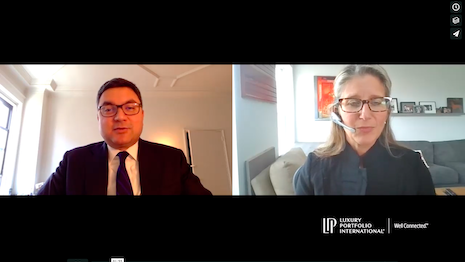 Luxury Portfolio's Stephanie Anton interviewing Luxury Daily's Mickey Alam Khan
Stephanie Anton, president of Luxury Portfolio International, has initiated a series of conversations with leaders in luxury as members of her real-estate marketing organization are housebound globally under lockdowns.
The LPI Connected Conversations series comprise in-depth video interviews with experts in their fields. The recorded talks are then circulated to Luxury Portfolio members who are Realtors helping affluent clients buy and sell properties.
The series kicked off with Austin, TX-based Ms. Anton's interview with Mickey Alam Khan, editor in chief of Luxury Daily, on the state of luxury and how the current lockdown and pandemic will influence consumer behavior going forward. Here is the video:
LPI Connected Conversations: Interview with Mickey Alam Khan, Luxury Daily from Luxury Portfolio on Vimeo.