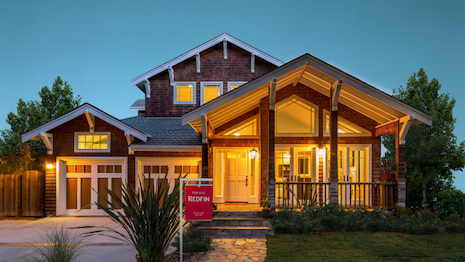 Redfin reports the biggest decline in luxury home sales on record. Image courtesy of Redfin
Luxury Daily's live news for Dec. 28:

U.S. luxury homes sales experience biggest decline on record in last three months: Redfin
Real estate brokerage Redfin's latest report reveals that the sales of luxury-home have decreased by the historic rate of 38 percent.
---
LVMH earns triple 'A' rating from CDP, one of only 12 companies to claim title
French luxury conglomerate LVMH is being recognized for high ranks in the sustainability arena, earning a triple "A" rating from nonprofit Carbon Disclosure Project (CDP).
---
EU court preliminarily rules in favor of Louboutin as Amazon faces infringement charges
French footwear and accessories label Christian Louboutin's two active infringement cases against Amazon have reached preliminary rulings in Europe.
---
Four Seasons Bangkok opens exhibition, artist offers exploration of non-linear time
Luxury hospitality group Four Seasons' newest art exhibit is now open at the Chao Phraya River hotel in the Bangkok Creative District.
---