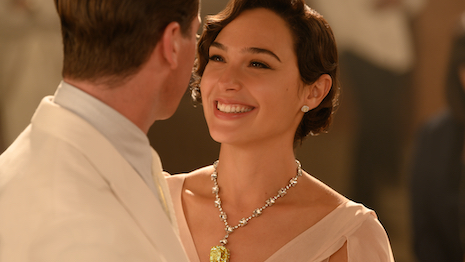 Gal Gadot wears a recreation of the Tiffany Diamond in Death on the Nile. Image courtesy of Tiffany & Co., photo by Rob Youngson.
Luxury Daily's live news for Oct. 23:

Robert Cavalli names Fausto Puglisi as creative consultant
Italian fashion label Robert Cavalli has appointed Sicilian designer Fausto Puglisi as its creative consultant, effective immediately.