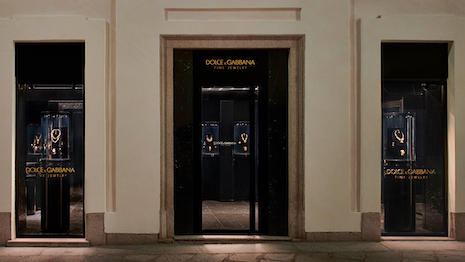 Approaching the 10-year anniversary of the house's inaugural "Alta Gioielleria," or "High Jewelry," collection, a fresh bricks-and-mortar concept is unveiled. Image credit: Dolce & Gabbana
Luxury Daily's live news for May 23:

Burberry earnings steady as new CEO, CFO, CCO settle in
British fashion house Burberry is spreading news of a strong annual fiscal performance.
---
Mercedes-AMG builds on e-scooter success with new model
German automaker Mercedes-Benz is once again shaking up the status quo, this time evolving an emissions-free blueprint.
---
St. Regis Hotel Chicago opens in record-setting building
The St. Regis Chicago arrives at the city's Aqua Tower, the world's tallest designed by a female architect title.
---
Dolce & Gabbana debuts first dedicated high jewelry boutique
Italian fashion house Dolce & Gabbana is joining the ranks of leaders banking on ultra-fine luxury.
---
Hugo Boss opens in-house TV production studio
German fashion house Hugo Boss is championing a move to further connect with its customers and fans.
---