Richemont's Cartier is generating desire for its engagement rings and wedding bands among affluent brides through a solo sponsorship of the new iPad application for New York magazine's weddings edition.
For the first time, consumers can download the latest issue of the semi-annual New York Weddings magazine free of charge since Cartier is sponsoring the app. The French jeweler added animation and interaction to its digital ad placements throughout the magazine so that readers are more likely to engage with the sponsored content.
"As the sole sponsor of the app, Cartier's gorgeous ads featuring their iconic wedding rings really stand out," said Ron Stokes, executive director of digital advertising sales at New York Media, New York.
"They used video ad units as well as an interactive ad with pinch-and-zoom capabilities that allows users to take a closer look at the rings," he said.
New York Media is the parent company of New York magazine. The publisher's NY Weddings iPad app is available in the App Store. The summer issue is also available as a print magazine on newsstands.
Cartier was not available for comment before press deadline.
Mobile bride
Cartier first appears in the summer iPad edition of New York Weddings immediately after the cover page of the magazine.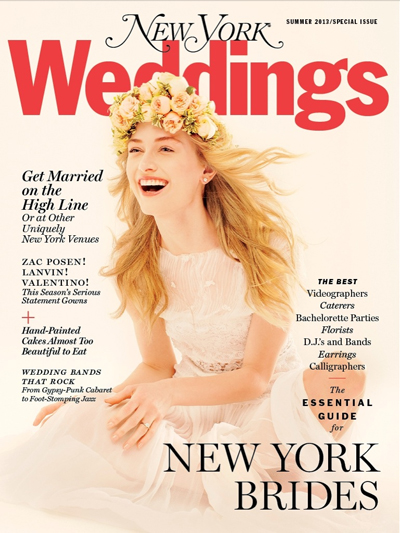 Cover 
The ad states, "This edition of New York Weddings is presented to you courtesy of Cartier."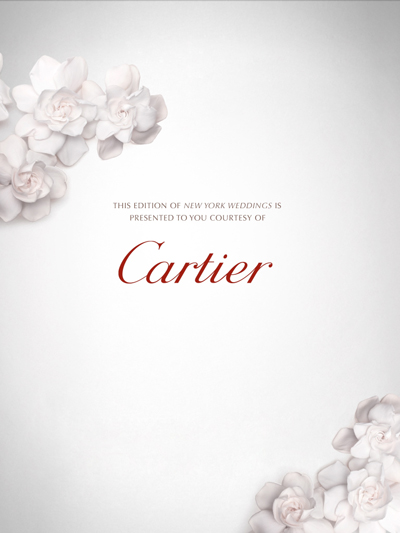 Ad 
Counting the first placement, the jeweler has a total of five ads in the magazine that are shown intermittently throughout the issue.
Two ads push Cartier's Destinée diamond ring, one pushes its Solitaire 1895 engagement rings and one showcases its selection of wedding bands.
The Destinée and Solitaire 1895 placements start with an animation that shows different angles of the diamond rings. The page also flashes to an image from Cartier's bridal campaign of rings in a red box against the Paris skyline.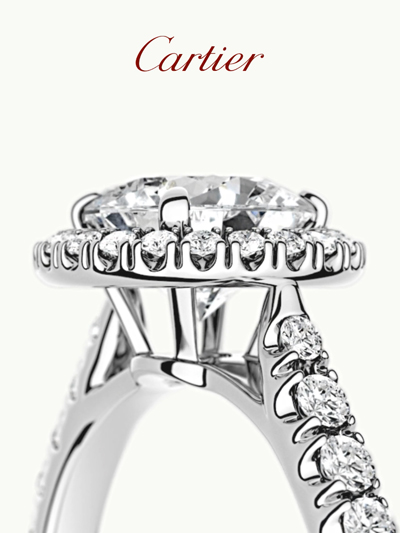 Destinée ad 
Consumers who click on these ads are taken to the respective section of Cartier's Web site – best viewed by turning the iPad horizontally – where they can find more information, view additional images and videos, add the ring to their wishlist or contact a brand ambassador.
Another ad from Cartier displays 10 of its signature weddings bands. The rings are divided by modern styles and classic designs.
Consumers can scroll vertically to browse the rings and click the magnifying glass next to each one to view a larger image.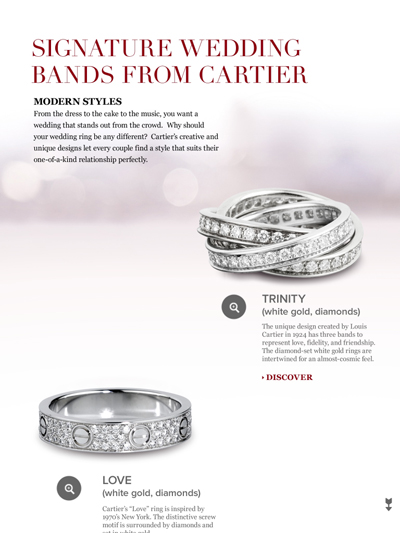 Ad 
By clicking the "Discover" button under each ring, consumers can find it on Cartier's Web site.
The editorial in the summer edition of New York Weddings includes "Fresh Off the Runways," a round-up of bridal trends from designer runway shows; "How to Have a New York Wedding," a guide to planning a wedding in New York; "What to Get Your Bridal Party;" and "The Reception Guide."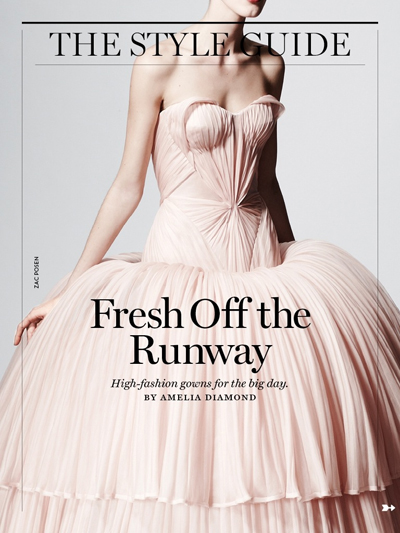 Editorial 
Long engagement
Cartier has been an advertiser with New York magazine since 2006 and began placing ads on New York Media's Web sites in 2005.
One of the jeweler's digital ad placements last May consisted of banner, takeover and sidebar ads on New York magazine's homepage that targeted affluent brides and linked to its engagement and wedding ring e-boutique.
Consumers could view ring collections, read about Cartier's expertise and history, locate a boutique and make purchases based on availability (see story).
Cartier was also one of the first advertisers on New York magazine's fashion blog, The Cut, when it launched in August 2012.
The jeweler's latest advertising effort with New York magazine is tailored to mobile users, which could generate more interest for the brand.
"Cartier's sponsorship allows us to offer the app to consumers free of charge – a big win for our readers," Mr. Stokes said.
"As the only advertiser in the app and with such innovative ads tailor-made for the iPad, Cartier is able to make a statement," he said.
Final Take
Tricia Carr, associate reporter on Luxury Daily, New York