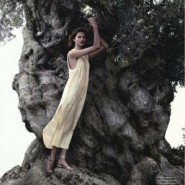 Today in luxury marketing:

Hermès hikes dividend as 2011 profit jumps
France's Hermes affirmed its confidence in the global luxury goods market by hiking its dividend after tourist spending in Europe and buoyant demand in Asia and the Americas helped it post a forecast-beating jump in full-year profit, according to Reuters.
Click here to read the entire story on Reuters
Ferragamo's Signorina launches in U.S.
Salvatore Ferragamo is banking on its new women's fragrance, Signorina, to live up to its youthful name and lure a new generation of young consumers to the stately brand, according to WWD.
Click here to read the entire story on WWD
Kiehl's gives back
Kiehl's has partnered with Florence Welch, Mark Ruffalo, Rosario Dawson, and more to promote Recycle Across America and earth awareness at K-12 schools, according to Elle.
Click here to read the entire story on Elle
Giorgio Armani accused of trying to steal Stella McCartney's Olympic thunder
This morning, Giorgio Armani sent out his new EA7 Emporio Armani "Sense of Being" campaign, which depicts photos of British Olympic athletes alongside cheesy slogans like "Running towards your dreams, according to The Cut.