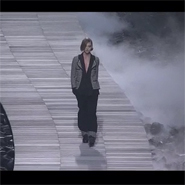 The increasing use of tablets among affluent consumers will cause mobile video consumption to rise over the next year, opening a new platform for luxury brands' video content.
Marketers already creating video for campaigns and to give behind-the-scenes glimpses would be smart to optimize this content for mobile phones. Many affluent consumers use iPads for research and entertainment consumption, making it a prime way to reach users while they are relaxed and open to branded messages.
"As an advertiser, it is important to be where the customer is doing their research and consuming content," said Deb Hall, managing director at web2mobile, Toronto.