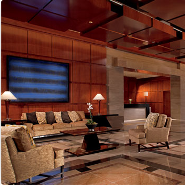 The Ritz-Carlton is rewarding guests who belong to the Ritz-Carlton Rewards  program by giving away gift cards that can be redeemed for a wide range of unique opportunities.
Described as "access to the extraordinary," The Ritz-Carlton Rewards offers members unique experiences. This spring, newly enrolled and existing members staying five-ten nights at participating Ritz-Carlton hotels around the world will receive a gift card.
"It's truly a unique rewards program that gives our members access to extraordinary experiences," said Clayton Ruebensaal, vice president of marketing strategy at The Ritz Carlton, Chevy Chase, MD. "The affluent consumer clearly enjoys being recognized and rewarded.
"The Ritz-Carlton Rewards program is doing both," he said.
The Ritz-Carlton currently operates 74 hotels in the Americas, Europe, Asia, the Middle East, Africa and the Caribbean.
Make the threads count
The Ritz-Carlton Rewards was first introduced in 2010 and it offers members the benefits of program partners Abercrombie and Kent, National Geographic Photo Expeditions and Neiman Marcus.
Ritz-Carlton Rewards launch
It is free to join and points can be earned and redeemed at Ritz-Carlton hotels and resorts, as well as at 3,300 partner hotels around the world.
Consumers can find more information about the offer or become a member at http://www.ritzcarltonrewards.com.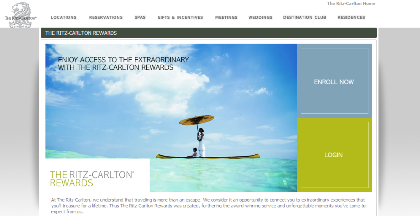 The Ritz-Carlton Rewards homepage
Rewards members staying five nights at participating hotels will receive a $100 Ritz-Carlton gift card. If members stay 10 nights, they will receive a gift card valued at $250.
"It's global offer and the cards have no expiration date, so they can use this offer however they want, where ever they want, when ever they want," Mr. Ruebensaal said.
Gift cards can be redeemed for various options, from dining in celebrity chef restaurants and playing on the PGA golf courses, to pampering spa services.
"Luxury travel is more than just providing a bed," said David Shapiro, principal and director of operations at DLS Hotels, Napa, CA. "Luxury is about quality service as well as extra amenities and incentives.
"Every guest, regardless of the market demographic, is attracted to value and value is best perceived via incentive marketing," he said.  "Incentives drive visibility, occupancy and ultimately ROI to the hotel."
DLS Hotels is a hospitality development firm that offers brand conceptualization and development solutions. Mr. Shapiro agreed to comment as a third-party industry expert.
Springing a break
The fact that the Ritz-Carlton provides a gift card to guests for staying at the hotel lets consumers do more in terms of entertainment and dining during their stay.
This program is designed to let guests have a more pleasant stay, increasing the chances that they will return.
In this difficult economy, consumers – even the affluent ones – search for the best deals, and brands providing extra incentives add the icing to the cake.
For example, The Ritz-Carlton Marina del Rey, CA, is currently providing spring- breakers a holiday package that offers a complimentary third night (see story).
"All customers are drawn towards extras," Mr. Shapiro said. "It is the hotels' marketing challenge to spin the incentive so that the extras are seen as value-added and related to as inclusive that then become the reason for their decision to book and become a guest.
"Ultimately, everyone wants a deal and it is the creative thinking by the marketing teams to spin whatever resources they have at their disposal to drive market share to their property and to maintain the rate," he said.
Final take
Do luxury consumers need even more pampering?