For April 2017, a month with three fewer working days, the Swiss watch industry saw exports reach a figure of 1.5 billion Swiss francs, roughly equivalent to current U.S. exchange rates.
The Federation of the Swiss Watch Industry saw a 5.7 percent decline in exports, but the contraction was less severe than expected. Month after month, the Federation of the Swiss Watch Industry has seen little positive movement in the amount of timepieces exported to global markets.
Watch it
As was expected, April's export results are similar to those posted at the end of March (see story).
The Federation of the Swiss Watch Industry saw a first quarter variation of negative 3.6 percent.
By watch material category, those made from precious metals have been the hardest hit in terms of exports for April. But, timepieces made from bi-metal have seen significant export growth for the month.
Those segmented to the other materials category saw volumes substantially fall in April.
When the Federation of the Swiss Watch Industry looked at exports by price category, it found that timepieces with an export price of less than 200 Swiss francs, about an even exchange to the U.S. dollar, fell heavily.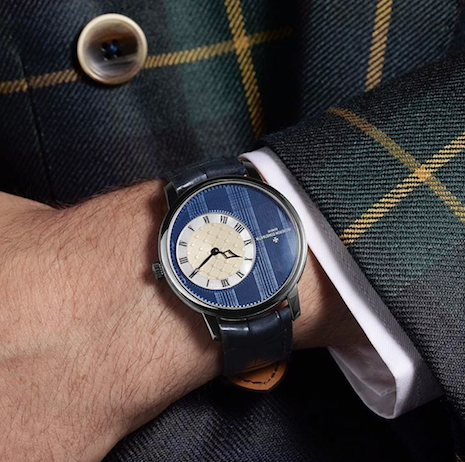 Vacheron Constantin's Elegance Sartorial collection drew design inspiration from textiles 
Watches with an export price less than 200 Swiss francs saw value contract by 21.8 percent from the year-ago. In the more than 200 Swiss franc export value bracket, the decline in exports was clocked at 4.5 percent, in terms of value and volume.
The Federation of the Swiss Watch Industry also saw its main markets differ widely for April. Hong Kong and the United States, for example, both reported a steep fall of 16.8 percent and 19 percent, respectively.
China saw an increase of 38.9 percent in Swiss watch exports, a sign that the market is likely rebounding. The United Kingdom saw a 30 percent increase, growth that was faster than other months.
The Japanese market remained in negative territory with a 7.3 percent decline, as did Italy and Germany at 13.4 percent and 5.3 percent, respectively.