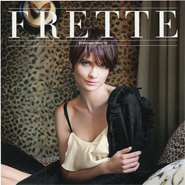 Italian linens brand Frette is emphasizing its heritage and driving multichannel sales with its Fall/Winter 2011-12 catalogs that include Web and in-store calls-to-action.
The brand has incorporated its social media pages and Web site information in its catalogs. In addition, Frette included a coupon for a 15 percent discount to be used in one of seven boutiques in the United States or online.
"Catalogs, in my opinion, can connect emotionally faster than a Web site," said Chris Ramey, president of Affluent Insights, Miami. "Print is tactile, has a scent and the customer is often reading it when they're comfortable and have the time to peruse.