Luxury villa rental company Luxury Retreats is expanding its portfolio with global properties aimed at addressing the travel preferences of consumers.
The new properties are located in Puglia and Sicily, Italy, Morocco, Mauritius and more. By adopting new properties with varied amenities, the brand is able to cater to the preferences of discerning clients who do not mind taking their business elsewhere.
"Some guests are very particular with what they want," said Jazz Poulin, public relations manager at Luxury Retreats, New York. "For example we have some families that love playing tennis and love being directly on the beach.
"When we add a new beachfront villa that has both beach and tennis, we now have a product that caters exactly to this family's needs and results in a villa reservation," he said.
"The more quality villas we add to our portfolio, the greater we increase our chances of attracting guests with specific needs."
Check, check, check
Luxury Retreats currently offers more than 2,250 properties in over 70 destinations. The brand acquires new properties through a multi-tiered process.
First, property owners will contact the brand to suggest a partnership. If the property is located in an area where the brand offers destinations, then it can be considered, if not, the homeowner will have to wait until the launch arrives.
Moroccan villa
Secondly, a curator examines the property to determine if it meets the brand's requirements. Next, a more advanced curator will inspect the property with an extensive quality inspection test.
Following the inspections, the villa owner works with Luxury Retreats to settle an agreement.
Finally, the villa is vetted by specialists and featured on the Web site for guests to book.
In Puglia, 14 villas are  available offering travelers amenities including childcare services, alfresco dining, large pools, gardens and spacious courtyards for entertaining.
Puglia villa
Sicily holds 17 villas with attractions ranging from private chapels, orchards and decorative fountains.
Sicilian villa
Sixteen villas that provide guests with Turkish baths, gardens, playgrounds and private staffs are found in Morocco.
Tropical gardens, infinity pools and beaches stand out at the 18 Mauritius villas.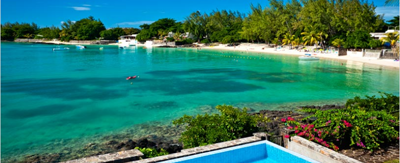 Mauritian villa
Booking villas has also become easier for guests with a recently redesigned mobile Web site.
Engine, engine
A similar luxury rental brand has recently expanded as well.
Luxury private club and home exchange program 3rd Home is expanding the scope of its properties to lure global travelers with three new locations in Park City, UT, Bermuda and La Paz, Mexico.
With this expansion, 3rd Home acquired three new partners that will provide members with numerous housing arrangements from which to choose. Adding diverse properties to the network strengthens the brand's tight-knit grip on the luxury travel market and will likely generate new consumers (see story).
Luxury Retreats intends to expand well into the future.
"Luxury Retreats will soon be adding Puerto Rico, Jackson Hole, USA and Mallorca, Spain," Mr. Poulin said.
Final Take
Joe McCarthy, editorial assistant on Luxury Daily, New York