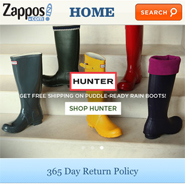 Registration is open for the second annual Mcommerce Summit: State of Mobile Commerce 2012 conference Thursday, May 3 featuring speakers from Citi, Amazon's Zappos, Travelocity, 7-Eleven licensee chain Alon Brands and U.S. No. 2 mall owner General Growth Properties. This day-long New York event is a must-attend for retailers, brands, marketers, ad agencies and publishers looking to map out an effective mobile commerce strategy tying in with other channels.
At this exclusive summit organized by this publication at the National Museum of the American Indian across from Manhattan's Battery Park downtown, attendees will get to listen and meet with key executives moving the needle for mobile commerce. The conference, whose agenda is below, will be limited to only 200 delegates.
"It's increasingly apparent that mobile commerce is becoming the fastest-growing digital channel for retailers of all sizes, particularly midsize and large whose ecommerce operations are already a force to reckon with," said Mickey Alam Khan, editor in chief of Mobile Commerce Daily and Mobile Marketer, New York.