Starwood Hotels & Resorts is reinventing the way that consumers visit luxury hotels through increased loyalty offerings including 24-hour check-in and check-out, lifetime status and Starwood ambassadors for its most frequent guests.
What used to be up to the hotel's discretion is now up to the members of Starwood Preferred Guests, since they can now check in and out of any Starwood hotel whenever they please. The company is also offering lifetime Starwood Preferred Guest status and a one-to-one Starwood ambassador to tailor the guest's experience.
"We were looking to redefine loyalty in an era where mega-travelers are more profitable than ever, and these travelers expect us to know them and to anticipate and address their needs," said Gretchen Kloke, vice president of global loyalty marketing for Starwood, New York.
"They crave more choice, more control and more personal service," she said. "Hotel loyalty programs are increasingly competitive, and as such we were looking to create something that is impossible to match by our competitors and creates loyalty beyond reason for our members."
Starwood's luxury hotel collections include the St. Regis and the Luxury Collection.
Stars align
Your24, Starwood's new 24-hour check-in service that it describes as "turning an ancient hotel convention on its head," is now available for Starwood Preferred Guests who spend more than 75 nights at Starwood hotels per year.
The new policy is that guests choose their own check-in times. For example, if a guest checks-in at 10 p.m., he does not have to check-in until 10 p.m. the day of departure.
This could come in useful for affluent consumers traveling on business and who get into hotels late at night or early in the morning before traditional check-in times.

The Phoenician, a Luxury Collection property
Another new part of the program is the lifetime status. Members who have stayed 250 nights total and maintained elite status for at least five years are awarded SPG Lifetime Gold status, according to the company.
Additionally, members with 500 total nights and 10 years of Platinum SPG status will hold on to that title for life.
The third component is the one-on-one Starwood ambassador, a move that could rival most customer service experiences in luxury hotels.
The Starwood ambassador is available for SPG members who stay 100 nights annually.
This entails a personal relationship between the member and the ambassador where the employee works one-on-one to understand preferences and tailor the experience based on what consumers like and dislike. This may even stretch to guest assistance when they are not traveling.
"Most companies see loyalty programs as part of the marketing mix, where we see SPG as a key piece to earning the loyalty of our most high-frequency travelers," Ms. Kloke said.
"These members increasingly travel from country to country, continent to continent – and are more valuable than ever," she said.  "They stay more, they pay more and they hold up in tough economic times."
SPG for CRM
Starwood has been pulling out all of the stops to secure brand loyalists through its SPG program.
For example, the hotel chain offered an incentive for its preferred guests to rack up membership points by staying at a property in August for access to the U.S. Open Tennis tournament (see story).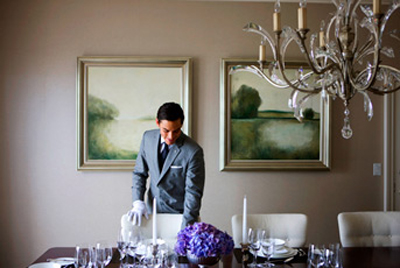 St. Regis Shenzhen
In addition, Starwood offered SPG members free points in the form of "social currency" for checking-in to hotels on location-based application Foursquare (see story).
Since luxury travelers staying at hotels expect a certain kind of treatment, programs such as SPG and other hotel loyalty programs up the ante.
All luxury hotels offer special service and in-the-moment technology benefits, but hotels that put more effort in the form of personalized service to their most loyal guests are likely to see greater retention.
"It often surprises people, but our St. Regis brand has the highest share of SPG occupancy of all our brands," Ms. Kloke said.
"With the additional enhancements made to Starwood Preferred Guest that cater to the needs and desires of our most prolific travelers, our luxury brands such as the St. Regis and the Luxury Collection are positioned to experience even greater SPG share of occupancy," she said.
Final Take
Rachel Lamb, associate reporter on Luxury Daily, New York