Receive the latest articles for free. Click here to get the Luxury Daily newsletters.
Luxury Daily team takes on Fashion's Night Out 2012
By
---
September 10, 2012


Luxury marketers truly stepped up their game for the fourth annual Fashion's Night Out event in New York last week, bringing in celebrities, music performances and exclusive products to celebrate fashion and consumer engagement.
The Luxury Daily team made the rounds Sept. 6 to get a first-hand glimpse of how luxury brands in New York handled the big night. Winding our way through Fifth Avenue and Madison Avenue, we hit big-name brands including Bergdorf Goodman, Chanel, Salvatore Ferragamo, Michael Kors and Louis Vuitton.
"Our big mission is to get people excited about the event, get them out the door, into the streets and into the  stores," said Susan Portnoy, vice president of media relations and digital corporate communications strategy for Condé Nast and Fashion's Night Out.
"From everything we saw first-hand to what we were seeing being tweeted and our Instagram feeds and stores, we were seeing a great amount of traffic," she said. "Overall, we're thrilled."
Out on the town
Our first stop was Bergdorf Goodman. It was a combined celebration of Fashion's Night Out and Bergdorf's 111th birthday.
To celebrate, Vogue editor in chief Anna Wintour and designer Victoria Beckham were signing September Vogue copies. Also, Sara James Mnookin , co-author of the new book "Scatter My Ashes at Bergdorf Goodman" was there signing and selling copies.
After Bergdorf, we swung by Louis Vuitton where conductor-outfit-clad salespeople posed with Louis Vuitton products and passed out drinks and hors d'oeuvres.
Next, the Luxury Daily team headed to Chanel, where we saw tons of super-chic ladies admiring the new collection.
We also checked out Chanel's new nail polish and makeup collections.
Next on our list was the Michael Kors karaoke party at the new Madison Avenue store.
Mr. Kors himself – along with Nikki Reed, Nina Arianda, Debra Messing and Kate Upton – hosted a contest featuring YouTube stars.
Luxury Daily next stopped by Tod's on Madison Ave., where Fashion's Night Out bags and products were displayed. There was also an interesting shoe display in the women's section.
Consumers sipped on Champagne as they made the rounds throughout the busy store.
Salvatore Ferragamo had one of the busiest, and most exclusive, parties for Fashion's Night Out.
Shopped gathered outside waiting to take a peek at guests including Hilary Rhoda, Maryna Linchuk, Anouck Lapere, Rachel Chandler Guinness, Shala Monroque, Anna Dello Russo, Phoebe & Annette Stephens, Maggie Betts, and Lily Kwong, who sauntered around inside.
Also, Russian pop band Tesla Boy performed for one of its first-ever U.S. appearances.
Shopping inspiration
When Fashion's Night Out was created in 2009, it was done so to boost the economy and bring back consumer morale brought on by the recession.
"When we started in 2009, the apathy for shopping was so palpable," Ms. Portnoy said. "We did it so that consumers would have excitement in their lives.
"We did it to create anticipation and inspiration," she said.
Each year, marketers are upping their strategies with contests, guest apperances and special treats to encourage buying.
For example, brands such as Dolce & Gabbana, Jeffrey's and Saks Fifth Avenue hosted mega-celebrities including Justin Bieber, Lea Michele and Daniel Radcliffe.
The most important part of the night is that consumers are getting in the stores, buying and having fun.
"What I'm loving is that there is still an enthusiasm that continues on high, and it doesn't seem to be waning," Ms. Portnoy said.
"Over the years, seeing that level of excitement and participation and garnering something positive is great," she said.
Here are some images from Fashion's Night Out 2012:
Inside Bergdorf Goodman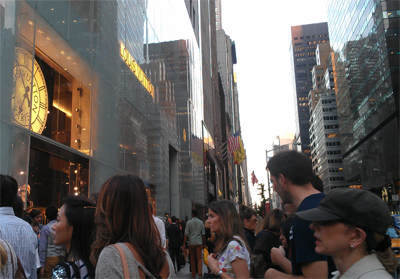 Outside Louis Vuitton on Fifth Ave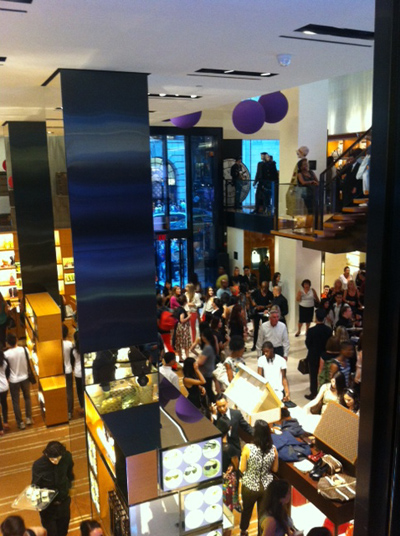 Inside Louis Vuitton
Michael Kors
Salvatore Ferragamo
Blue carpet outside of Tiffany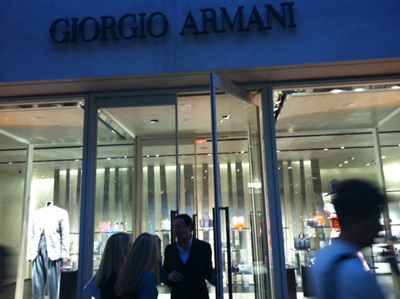 Giorgio Armani closed for FNO
Outside of Bergdorf Goodman's women's store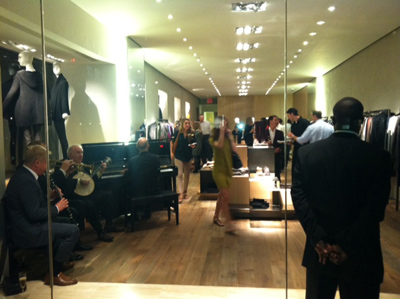 Cajun music at Vince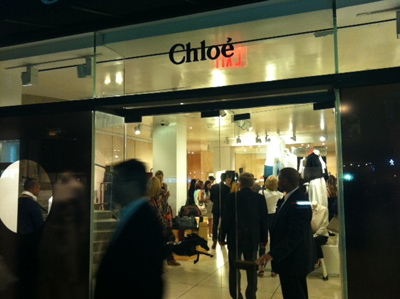 Chloe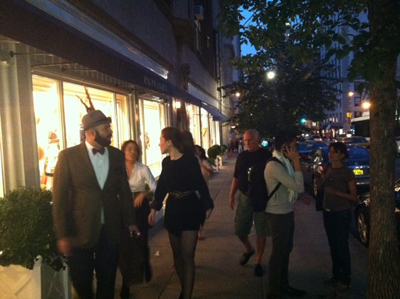 All dressed up and everywhere to go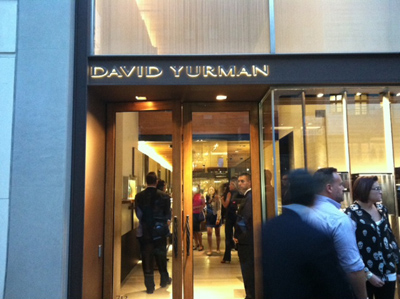 David Yurman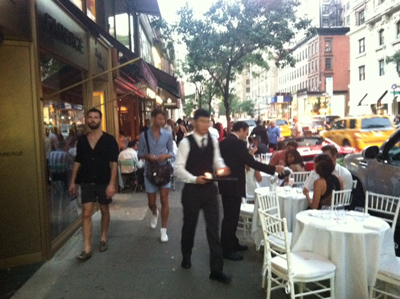 Dining al fresco on Madison Avenue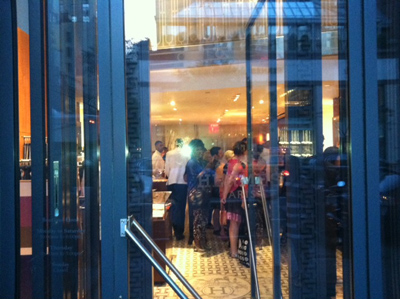 Hermes men's store
Hermes women's store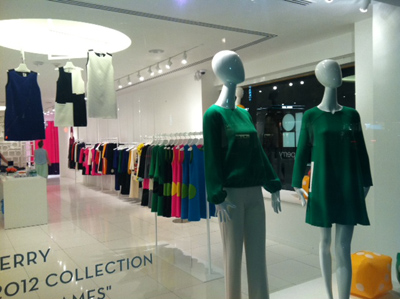 Inside looking out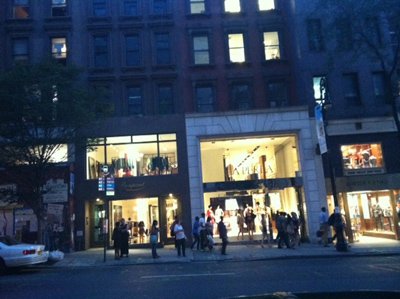 La Perla
Traffic on Madison Ave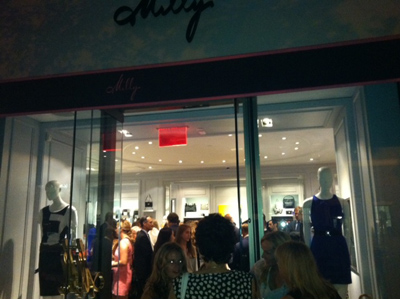 Milly
Oscar de la Renta arriving at his store on Madison Avenue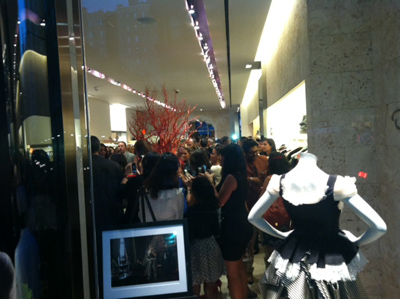 Oscar de la Renta inside
Ralph Lauren women's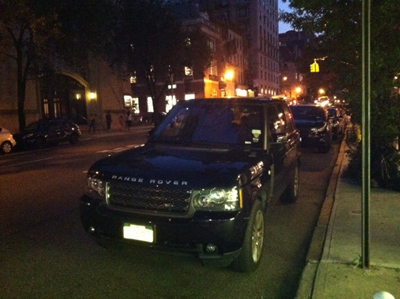 FNO wheels of choice: Range Rover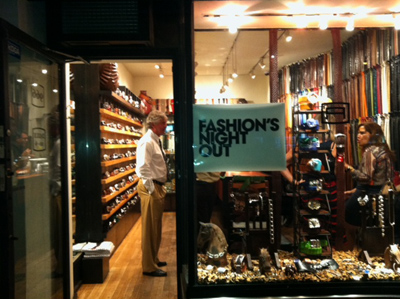 Spelling it out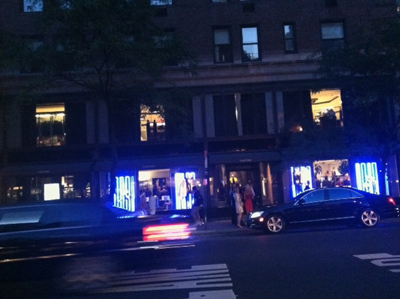 Tom Ford
Like this article? Sign up for a free subscription to Luxury Daily's must-read newsletters. Click here!
Related content:
None Found
Tags: Bergdorf Goodman, Burberry, Chanel, Conde Nast, Dolce Gabbana, Fashion's Night Out, Louis Vuitton, luxury, luxury marketing, Michael Kors, Salvatore Ferragamo, Susan Portnoy
You can
leave a response
, or
trackback
from your own site.