LVMH-owned Hennessy is refreshing its wide-spread multichannel Wild Rabbit campaign by featuring internationally acclaimed rapper Nasir "Nas" bin Olu Dara Jones as brand ambassador.
The campaign is aided by Hennessy's social media platforms to increase exposure for a younger audience who are likely familiar with Nas' music. The promotions featuring Nas represent the unifying theme of the Wild Rabbit campaigns of individuals who push personal limits in order to achieve success.
"Our Wild Rabbit and our 'never stop, never settle' mantra communicate a value at the core of who we are as a brand: pursuing one's potential fueled by an inner drive to continuously grow, continuously improve and seek greater levels of mastery," said Jennifer Yu, director of communications at Moet Hennessy USA, New York.
"Nas epitomizes this notion beautifully," she said. "He is not only a master in music, but is blazing new trails in film and philanthropy, among other passions.
"We want our fans to discover that their own quests are rooted in the same kind of passion, and hopefully that will inspire them to keep chasing their Wild Rabbits to be the best at what they do."
Chasing rabbits
Hennessy's Wild Rabbit campaign aims to inspire cognac drinkers to follow their aspirations just like the ambassadors of the series who are icons in their industry.
The 2013 Wild Rabbit campaign is endorsed by internationally-acclaimed rapper Nas, who is also a Hennessy fan.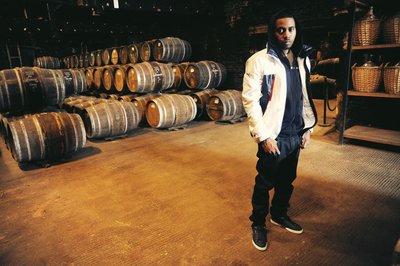 Nas visits Hennessy headquarters in Cognac, France
The partnership with Nas includes a microsite featuring multichannel content that was launched at the beginning of the year.
Content found on the microsite includes a video gallery featuring a three-part interview series with Nas.
The first episode of the Wild Rabbit video series takes the viewer to Cognac, France where Nas visits Hennessy's headquarters. The episode gives a personal look into Nas's experience and impressions of Hennessy Cognac and the brand's history and the pursuit of his own 'wild rabbit.'
Episode One of Wild Rabbit featuring Nas
The second installment in the series shows behind-the-scenes footage of Nas preparing to perform in Paris. Interspersed throughout the concert footage is Nas's own revelations about achieving his career goals.
The third and final installment of the film series has not yet been released.
Also found on the microsite is a photo gallery from Nas performances, a cocktail recipe inspired by Nas and a link to the Hennessy Instagram Web site.
Followers of Hennessy are encouraged to use the #wildrabbit hashtag to document their pursuit of the wild rabbit.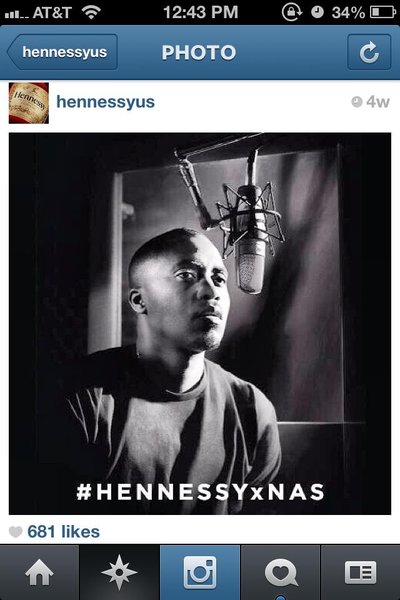 Hennessy's Instagram 
Photos featured using the #wildrabbit hashtag range from photographs tagged by Hennessy as well as brand enthusiasts. Photos include recipes, brand sponsored events, and personal pictures of fans enjoying Hennessy's spirits.
Former Wild Rabbit ambassadors include boxer Manny Pacquiao, musician Erykah Badu, artist Futura and director Martin Scorsese.
Hennessy's partnership with Nas is likely to grab the attention of young, aspirational consumers allowing Hennessy to reach a larger audience that may be unfamiliar with the Cognac brand.
Star power
Brands commonly use celebrity's star power to promote product lines or campaign initiatives. Using a famous face is likely to appeal to younger, not yet wealthy consumers as a way to spark interest in a brand.
For example, colored-gemstone maker Gemfields is raising awareness for the brand among affluent and aspirational consumers through a multichannel campaign with feature film and television actress Mila Kunis.
Ms. Kunis will appear in the brand's new advertising campaign that includes placements in Condé Nast's Vogue, Vanity Fair and W. The actress was chosen to humanize the brand and for her interest in Gemfields' ethical practices (see story).
Similarly, French fashion label Givenchy is promoting its Very Irresistible fragrance's 10-year anniversary and a new Web site by featuring actress and brand ambassador Amanda Seyfriend.
The commercial debuts in lieu of Givenchy launching a newly designed Web site. Both the televised advertisement and Web site feature Ms. Seyfried as brand ambassador for the fragrance and fall/winter collection, which is likely to appeal to a younger audience (see story).
Brands with a formidable history can appeal to younger consumers with the help of brand ambassadors.
"There's no question the Hennessy brand is bought primarily by older people," said Al Ries, founder and chairman of Ries & Ries, a Roswell, GA-based marketing strategy consultancy.
"So many younger people are probably unfamiliar with the name," he said.
"That's the strategy for hiring Nas as a brand ambassador."
Final Take
Jen King, editorial assistant on Luxury Daily, New York