Hearst's Town & Country showcases 17 new jewelry advertisers in its 149-page June/July issue including Chopard, LeViev, Parmigiani and Tag Heuer.
By advertising in an issue that skews so heavily towards jewelry, luxury brands may benefit from consumers checking out the magazine simply for a look at the current luxury jewelry market. Rather than acting as competitors, the sheer number of jewelry brands seems to turn the fragmented ads into a cohesive collection.
"This June/July issue welcomed 35 ad pages of jewelry and timepieces of which 17 brands are new to the issue- including Chopard, LeViev, Parmigiani, Tag Heuer and more," said Jennifer Levene Bruno, publisher and chief revenue officer of Town & Country, New York.
"Town & Country's unparalleled ability to sell off the page and drive to retail led us to launch a new marketing initiative called 'The List of America's Leading Independent Jewelers,' curated by the designers and brands in the issue," she said. "This program helped to drive business and garnered over a million media impressions for the retailers featured.
"Town & Country remains the original luxury lifestyle brand and June/July closes our most successful first half in five years."
Town & Country has approximately 695,000 readers with an average household income of $280,786.
Accessories no longer
Cartier opens the magazine with a two-page spread for its Ballon Bleu de Cartier watch.
Cartier ad 
Christian Dior follows a few pages later with a two-page spread for its La Rose Dior Bagatelle Collection.
Dior ad
Adjacent to the table of contents is an ad by Rolex.
Rolex ad
Graff takes the page to the follow table of contents.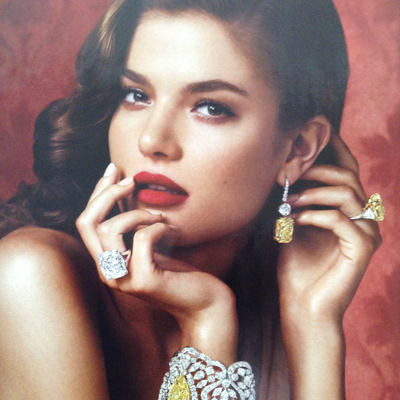 Graff ad
The jewelry ads march into the middle of the magazine with brands such as Single Stone, Clara Williams Company and William Noble.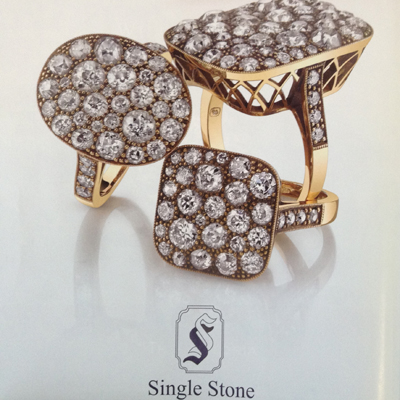 Single Stone ad
Patek Philippe takes the back cover.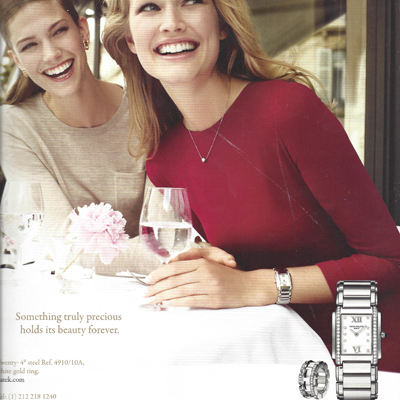 Patek Philippe ad
Featured stories cover the memoir of model and actress Lauren Hutton, the pioneering staff of Time Inc. and a look at professional golfer Luke Donald's life.
Links click
"The List of America's Leading Independent Jewelers" initiative will likely have a positive impact on the luxury brands involved.
Aside from the regular audience, the concentration of jewelry ads may entice consumers especially interested in jewelry products, which may lead to higher sales.
The ads will still find a dependable home in Town & Country even if eager jewelry consumers do not flock to the magazine.
"For more than 160 years, Town & Country has been synonymous with luxury and an elite lifestyle," said Maud Meister, associate strategist at Siegel+Gale, a New York-based brand strategy, customer experience and design consultancy which is not affiliated with Town & Country.
"This legacy makes Town  & Country a more than appropriate vehicle for luxury advertisers to connect with the desired target," she said. "But delivering ads to the right demographic is only part of the equation.
"The jewelry ads in Town & Country work beautifully in tandem with editorial lifestyle content to create a stylish, transportive brand experience for readers."
However, the amont of jewelry ads may be too much for some readers.
"The amount of jewelry ads is rather heavy handed for a content provider who seeks to be a more general guide to style, culture and fun," Ms. Meister said.
"Readers value curation, which seems to be taking a back seat to advertising revenue in this issue of Town & Country," she said.
Final Take
Joe McCarthy, editorial assistant on Luxury Daily, New York