Fairmont Hotels & Resorts is allowing London-bound affluent travelers to book a music-themed package that includes a private recording session at the iconic Abbey Road Studios, which is not typically open to the public.
Fairmont-managed hotel The Savoy, London, is hosting the Record a Song Experience to offer guests a two-night stay during which they will participate in a group song recording at Abbey Road Studios. There is a limit of 20 packages spread over two weekends likely to encourage spur-of-the-moment bookings from middle-aged consumers who are fans of the artists who have recorded at the studio.
"As with any of our experiential packaging here at Fairmont, it is all about providing our guests with activities and offers that are centered around their specific lifestyle interests and passions, which in this case is music and culture," said Alexandra Blum, executive director of global brand development and partnerships at Fairmont Hotels & Resorts, Toronto.
"We also want to provide experiences that are exclusive and, most importantly, memorable," she said. "Allowing music lovers to go inside Abbey Road Studios, arguably the most famous recording center in the world, and stay at The Savoy, one of London's truly iconic hotels, is something they will only find at Fairmont.
"Our guests have told us that they are interested in these types of unique programs, so we see great value in providing experiences that are of such deep meaning and interest to them."
Come Together
The Record a Song Experience is $1,264 per person based on double occupancy.

Transportation is provided to and from Abbey Road Studios.
Guests get a behind-the-scenes look at the 80-year-old studio where artists including The Beatles, Pink Floyd, The Hollies, Cliff Richard, Kate Bush, Oasis, Elbow, Florence and the Machine, Kasabian and Stereophonics have recorded tracks.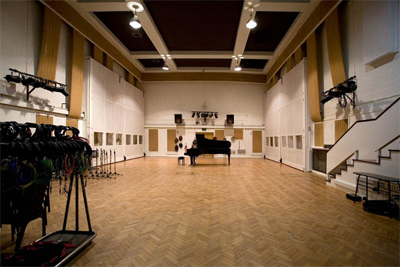 Abbey Road Studios
They will also choose a song from the Abbey Road Studio catalog to record.
Participants will hear a playback of the recording session that day and receive a copy that is professionally mixed and mastered by the studio's engineers to take home.
At The Savoy, guests are invited to a welcome reception, cocktail master class and Sunday jazz lunch.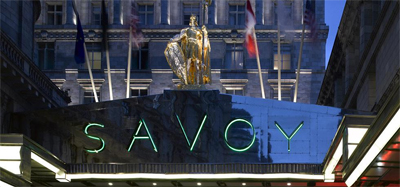 The Savoy 
The Record a Song Experience is available on the weekends of Oct. 12-14 and Nov. 16-18. There are 10 packages available per weekend.
Fairmont is encouraging bookings for the package through a number of channels including email, on-property marketing, social media and partner marketing.
The package is the result of Fairmont's ongoing partnership with EMI Music, owner of Abbey Road Studios. The brand works with the music group for the "Sounds of Fairmont" program to bring musical performances to select hotel properties.
In addition, Fairmont and The Savoy are working with the studio to refurbish some of its lounges.
Can't Buy Me Love
Fairmont's Record a Song Experience could attract affluent travelers at the local and global levels with the incorporation of a well-known cultural spot.

In addition, the brand is sharply limiting the number of packages available likely to trigger bookings from affluent travelers who do not want to miss out.
Luxury hotels often use these strategies side-by-side.
For instance, Four Seasons Hotel London at Park Lane created a one-time package dedicated to the British Emmy-award-winning television drama "Downton Abbey" that lets guests take a private tour of the show's setting at Highclere Castle.
Consumers can book the two-night Destination Downton Abbey package available Sept. 26-28 to get a behind-the-scenes look at the making of the TV series and have lunch at a Four Seasons property in Hampshire during their stay. The package coincides with the season-three premiere of Downton Abbey in September (see story).
In addition, Starwood Hotels & Resorts' St. Regis enticed its loyalty members interested in Queen Elizabeth II's 60th anniversary on the throne and London culture with a curated four-night experience.
The Lanesborough, a St. Regis hotel, offered a Diamond Jubilee package June 2-5 under its Aficionado membership program. Guests experienced many British traditions including a viewing of the Royal Carriage Procession to St. Paul's Cathedral from a hospitality suite (see story).
For all package efforts, luxury hotel brands should be sure that the experience they are presenting aligns with the tastes of their guests.
"With this offer, we are definitely marketing to a very specific demographic," Ms. Blum said. "However, we think there will be ample demand from our existing customer base and those with a significant interest in music history and legendary bands like The Beatles."
"We view music as a medium that helps us deliver upon our core mission, which is making each and every stay memorable and meaningful for our guests," she said. "Music per se is not what we focus on, so we look to leading brands like EMI Music and Abbey Road Studios for their expertise.
"All that said, we do find music to be an extremely effective way of delivering on our Fairmont brand promise," she said. "In short, it makes the message stick."
Final Take
Tricia Carr, editorial assistant on Luxury Daily, New York