German automaker Audi is out to market its R8 models with a second round of the "Want an R8" campaign, this time securing a 30-second television commercial spot and a Twitter contest.
Audi is offering fans of the luxury automaker the chance to drive an Audi R8 for the day in their hometowns or on a track at the Audi Sportscar Experience in Sonoma, CA, beginning March 20. To enter, Twitter users must employ the hashtag #WantAnR8 that is being promoted in a 30-second TV ad.
"Last year, Audi witnessed a small swell on Twitter turn in to a nationwide conversation about the iconic Audi R8," said Andrew Lipman, general manager of communications of Audi of America, Herndon, VA.
"The #WantAnR8 Twitter campaign allowed Audi fans to engage in a fun, exciting way, so we wanted to bring it back," he said.
Commercial success

The Once Upon A Time commercial premiered March 20 on YouTube and will air for the first time March 26  on TV.
Once Upon a Time commercial
The short commercial packs in a lengthy message by showing the R8 in settings such as a video game, a red carpet event, a poster in a teen's bedroom and an open road. The spot also highlights the R8's speed and air circulation vents.
The ending pokes fun at a group of reporters as a voiceover states, "and for the first time ever, journalists ran out of adjectives"  in reference to past reviews of the R8.
The #WantAnR8 hashtag appears during the last five seconds.
Audi is featuring the commercial in a separate tab on the brand's Facebook and YouTube pages.
The Once Upon a Time commercial shows the cultural impact of the R8 in a fast-paced, exciting spot that embodies Audi, claims the brand.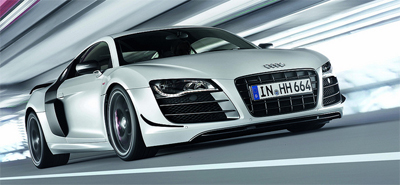 Audi R8
"The new TV spot and #WantAnR8 campaign targets Audi consumers who are adventurous, curious, bold, creative and tech-savvy," Mr. Lipman said. "They are the ones who drive progress.
"[The commercial] portrays the R8 supercar as one of those magical things that needs no explanation," he said. "[Consumers] simply know they are experiencing a special moment in time that will have a lasting and memorable impact on the world at large."
Consumer drive

The hashtag has been used more than 75,000 times since the beginning of the #WantAnR8 campaign.
Audi's Twitter page is already buzzing with responses to #WantAnR8 tweets since the announcement of the contest March 20.
The brand introduced the contest with the tweet, "Last year we asked you if you #WantAnR8 and 75,000 of you said you did. Now we're asking again: Do You? http://audi.us/r8contest."
The new #WantAnR8 contest runs March 20-Oct. 29 and will be split up into four entry periods. Two winners will be selected in each round with eight winners total.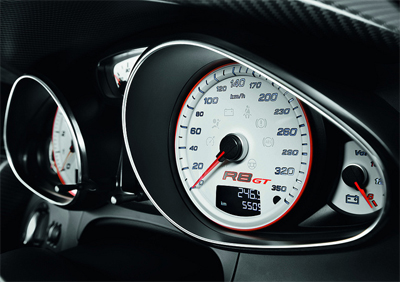 Audi R8 interior
The contest will have two prize options this year. Each winner can choose to have an R8 delivered to their home for the day or to drive the vehicle on the track at the Audi Sportscar Experience. All drives will take place this year.
In 2011, Twitter users posted why they needed to experience the R8 with the hashtag. The brand chose five winners who got to make their tweets a reality.
The #WantAnR8 campaign was sparked by an Audi fan named Joanne McCoy. She used the hashtag in a tweet about how much she wanted an R8, claims the brand. Audi saw her post and drove a new Audi R8 to Ms. McCoy's house.
Soon after, Audi launched its official #WantAnR8 contest. This created a large discussion to win an Audi R8 V10 for a day.
Audi has previously combined TV and its online presence to strengthen campaigns.
For example, in Audi's ad during Super Bowl XLVI, a S7 vehicle attempted to wipe out the long-hyped vampire fad to promote its powerful LED lights that can apparently destroy creatures of the night (see story). Audi used the hashtag #SoLongVampires to spark a social media discussion.
"Using hashtags has served as a successful strategy for Audi to drive conversations about our cars," Mr. Lipman said. "It helps generate buzz amongst consumers and allows them to carry over those conversations on social channels, extending dialogue from one or two days to weeks or even months on end.
"Hashtags also resonate well with our audience, who are connected, engaged and savvy," he said.
Final Take
Tricia Carr, editorial assistant on Luxury Daily, New York